Chef Consulting Services
Chef  Valencia offers services which are specifically tailored to each client or corporations specific needs and goals. Based out of Boca Raton, Florida we serve South Florida and will gladly travel to serve your business wherever we are needed. Our abilities cover both new and existing operations. To give you a scope of our services here are a few examples:
Food Service Support: Small chain penetration strategies, Customer and Staff training, Cross utilization of brokerage product lines, Food show booth support, Culinary demonstrations. POS food styling.
Hotel and Restaurant Operations: Twenty plus years of white table cloth,  chain account and banquet back of house experience. ClassicalyTrained in France, and at Cornell University. Menu development services, staff training, and operation manuals, Catering support, and execution, Food and Labor cost management, Concept design, Kitchen layout efficiencies.
Seafood Solutions: Over ten years of product development in the value added seafood sector with global manufactures. Proven success stories in Food Service, Retail and National Accounts. Gold Standard formulations, Sales support presentations, Chain account menu research, Prototype builds, Broker support, Species selection strategies.
Manufacturing Services: Kitchen to plant methodologies, Stage gate processes, Time sensitive turnarounds, Eureka sessions, Sales and Marketing support, R+D cullinology, Customer training, Webb support, Targeted applications of product line. Ingredient manufactures product demos.
National Account Presentations: Menu research, Trend identification to brand, Deck builds, Call management steps, Prototype applications to menu day parts, Chef to Chef validation synergy.
Employee Training
Chef Valencia and his team can work with your staff to train them on how best to do their jobs. Training you managers and your staff on work flow can be a huge difference maker in your business. Training your office staff to utilize social networking and email marketing can guarantee repeat business as well as new business. It should be one of your goals that all paid positions in your restaurant are filled with well trained employees who are good at what they do. Chef Valencia and his team will help you achieve that goal.
Restaurant & Hotels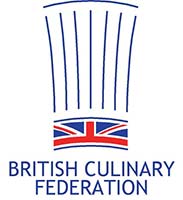 Chef Valencia's staff are experts in restaurant web design. They will work with you to build a professional website that is appealing to your targeted customer base, is congruent with your public image and interior atmosphere, and is filled with relevant details that your customers want to know.
Menu Development
Menu and recipes are the cornerstone of your business. Your menu will either support your success or crumble to your failure. Customers come to your restaurant for the food more than anything else. The items on your menu can also affect how long customers have to wait and whether or not you make a profit. Your menu must not only contain food that tastes good but food that is also affordable for you, appropriate for your restaurant equipment, and congruent with the atmosphere and style of your restaurant.
Chef Valencia expertise can help you strategist and engineer a menu with foods and beverages that will appeal to your targeted customer base, maximize use of local fresh ingredients, and provide a reasonable profit margin for your restaurant.
Menu Design
Chef Valencia has professional graphic designers who will help make your menu look great! How your menu looks is important since it is the first view a customer gets of what great food you offer. Your menu should be attractive, easy to read, and highlight any specialty items you offer in each category of food. Menu design should coordinate with your overall colors and image and blend with the interior and ambience of your restaurant.
Chef Valencia's team has years of experience working with restaurants and other businesses to help them create key elements that help them project a professional image that appeals to their customer base. They will design both table menus and take home menus for your customers.
Kitchen design: proper layout and equipment selection. Preventative maintenance schedules
Menu specializing, selection of dishes, design, proper pricing and implementation
Menu implementation: Standardize recipes, training of service and kitchen staff
Menu engineering, cross utilization of products
Service flow layout and training from cleaning to guest services
Vendor selections to find the products you need at prices that fit to your Companies budget
Receiving and inventory implementation; how to accept products and account for them
HACCP, sanitation; cleaning of facilities and safe food preparation
Computer systems setup or Chef's manual system
Cost controls; know how to control your costs through purchasing, pricing and waste prevention
Job descriptions, employee manuals and operating procedures
Health and fire safety procedures and emergency planning
Quality assurance
Staff training, training of your staff to be efficient and professional
Training in basic Western and international food preparation skills
Training in advanced Western and international culinary skills
Inventory utilization and reduction
Organizing and planning of special function, Catering and execution from start to the end
Chef   Valencia ConsultantChef Valencia Consultant is designed to help develop food and beverage concepts for Banquets, Catering, Out premises and  restaurants that are in need of recovery and bringing them to the next level or simply starting up from scratch. Our approach is to use fresh local and seasonal ingredients to please your customer's palate and create a dynamic culinary experience. We will do everything at our best to make your restaurant a successful one.Before planning your restaurant you must start by having a mission statement that expresses the primary goals of your restaurant. Restaurants start with a viable concept that involves dedication and planning accordingly.Hiring a chef consultant is the first step. We will work closely with the owner/co-owner of the restaurant to plan every structure of the restaurant. We will look at consumer and industry trends, the proper target market, and the demographics and location.​When we have finalized the concept that is when everything else begins. Opening a restaurant is not an easy task, especially in regard to competitors surrounding the restaurant environment. That is why we are here to help you in every step of the process.

Menu Implementation – We use standard recipes and make it sophisticated, training of the back of the house and front of the house staff with printed manuals for each staff to read, designed by Chef Valencia

Engineering your Menu – We cross utilization of ingredients and product to keep food cost down below 25%.
Restaurant Cost Control – Know how to control your costs through purchasing, pricing, and waste management prevention.
Manuals – We create a Back of the House brigades (BOH) manual to train on, so that each person knows their job description.
Training – BOH will receive proper training and technique on how to execute food preparation with digital picture of actual dish with recipes, sanitation up to the standards of the City Department of Health and Mental Hygiene, etc.

Kitchen design – Proper layout and equipment selection. Preventative maintenance schedule.
Menu Specializing – Selection of dishes, designed, proper pricing and implementation.
Menu Implementation – We use standard recipes and make it sophisticated, training of the back of the house and front of the house staff with printed manuals for each staff to read, designed by Chef Valencia
Engineering Your Menu – We cross utilization of ingredients and product to keep food cost down below 25%.
Pictures and recipes
Vendor Selection – We source the best of best food suppliers in the area.
Health – We'll make sure the kitchen is organized and up to par with the City Department of Health and Mental Hygiene, sanitization, food safety, etc.
Restaurant Cost Control – Know how to control your costs through purchasing, pricing, and waste management prevention.
Food Portion Control
Manuals – We create a front of the house (FOH) and Back of the House brigades (BOH) manual to train on, so that each person know their job description.
Hiring Process – Chef Valencia will hire both FOH and BOH staffs, plus conduct full interview with the both the owners and HR department
Training – Each staff member will be trained up to the restaurant standards and policies. FOH will be trained how to speak to customers, smile, present themselves in a profession fashion, to stay calm under pressure, knows each menu item (know every little about the dish), BOH will receive proper training and technique on how to execute food preparation with digital picture of actual dish with recipes, sanitation up to the standards of the City Department of Health and Mental Hygiene, etc.
Organizing Special Parties & Functions – We will create a contract agreement for your restaurant to help you plan dinner parties for your customers and how to plan it strategically.

Rates

Compensation Fee

$150*/Hour w/ Min. 5 Hours – Food Vender, Planning, Lecturing, Training, etc

​$110*/Hour

Direct Cost

Services

Initial Phone Conservation

Initial Onsite Site Survey

Pre-Proposal Consulting

Consulting Written Agreement

Between Both Parties

Compensation Fee

Travel and Housing

Only if Applicable

Note

1.5 Hours Maximum.

(Un-Signed Document)

Non-Refundable Deposit

(Work Starts)

Minimum 4 Hours, Lecturing, Consulting, Food Vendors, Planning, etc

Full Payment in advance for Air Travel and Hotel